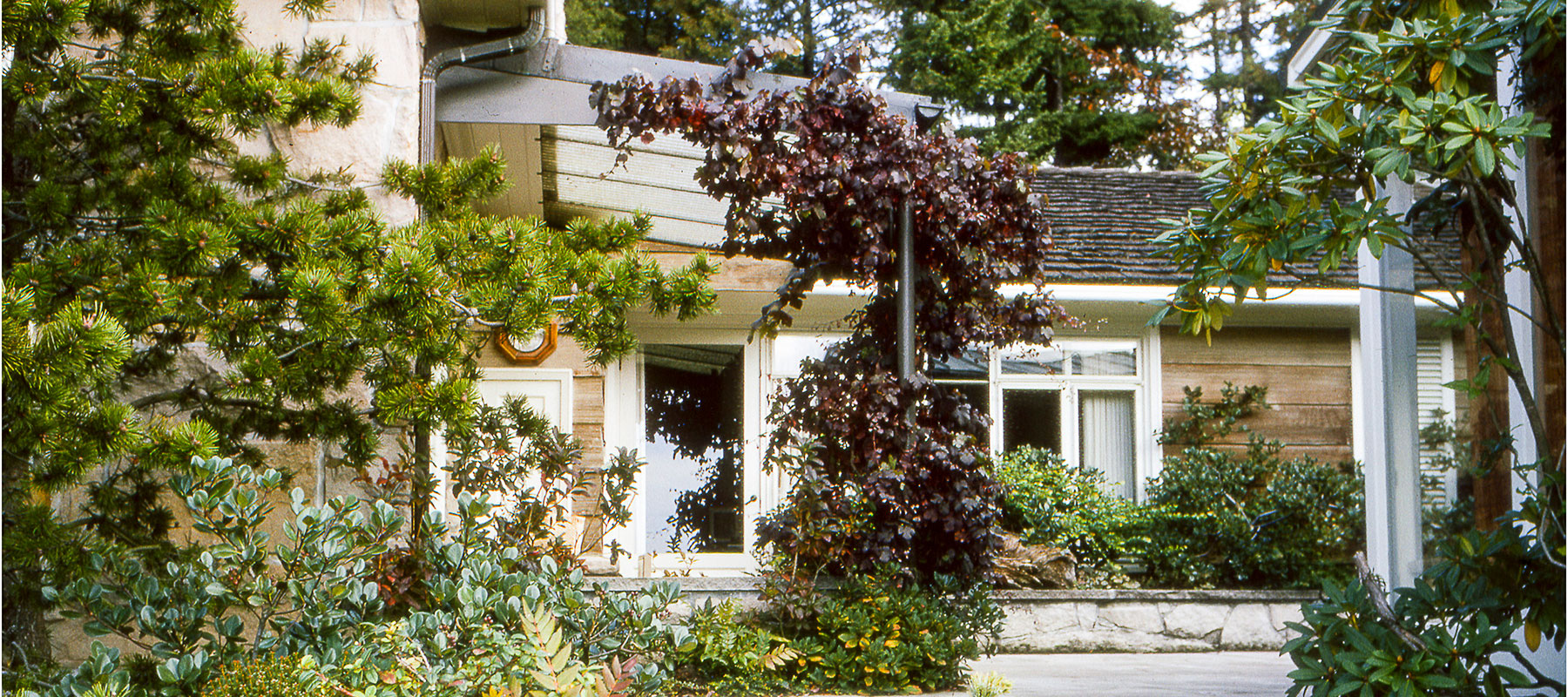 Miller Garden History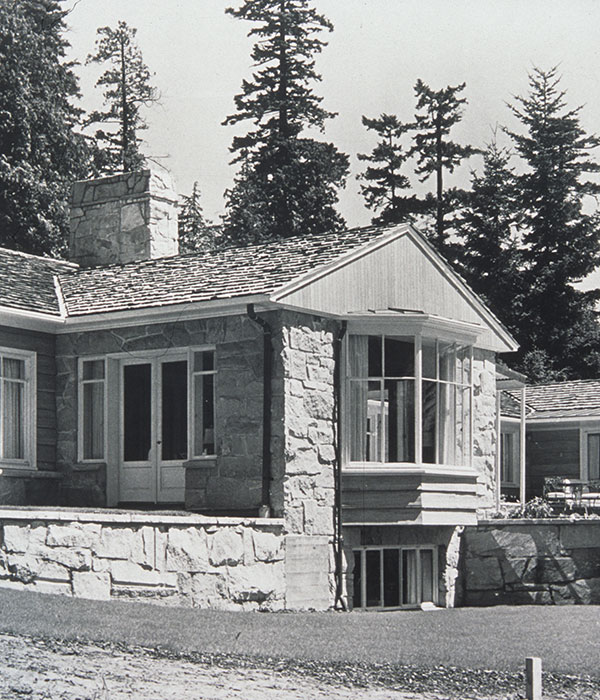 The Elisabeth C. Miller Botanical Garden is the former residence of Pendleton and Elisabeth Carey Miller. The Millers purchased five acres of land north of downtown Seattle in 1948 with expansive views over Puget Sound and the Olympic Peninsula. Local architect Daniel E. Lamont designed their home with an exterior of natural materials, including rustic and rugged thick hand split clear red cedar (Thuja plicata) siding complemented by soft fawn, buff and peach-toned sandstone walls. The gracious ranch style design provides a subtle backdrop to the surrounding plantings.
Mrs. Miller's travels to Japan and China influenced the initial plant selection and design of the Garden, combined with an appreciation for native Western North American flora. Older trees and shrubs show careful and artful pruning accentuating shapely branch structure. A canopy of native conifers composed of Douglas fir (Pseudotsuga menziesii), grand fir (Abies grandis), Western hemlock (Tsuga heterophylla) and Western red cedar (Thuja plicata) rise high above the garden floor casting shade for a tapestry of woodland plants.
Early development of the Garden included the acquisition and placing of native stone as well as numerous weathered logs and stumps. Over the course of years, hundreds of tons of stone and logs have been added. The artful arrangement of these elements provide a unique Northwest feel to the Miller Garden today. Outcroppings of stone provide unique planting locations for a wealth of alpine plants.
Using skills Mrs. Miller honed as an art major, she arranged plants based on texture, form, and color of foliage, bark, and flowers. Composed garden vignettes formed the structure of a bed with new plantings radiating out from these compositions. Many of these early compositions form the backbone of the plantings today.
As a self-taught gardener, Mrs. Miller found rare and unusual plants challenging and rewarding to grow. Through careful soil preparation, extensive research, and trial and error, she successfully cultivated many garden treasures, several for the first time in North America. Over her lifetime, she amassed a horticulturally significant collection that rivaled many much larger botanical gardens, gaining her a reputation for being one of the most knowledgeable plantswomen of her day. A few of the plants she was first to cultivate in the United States were Hakonechloa macra 'Aureola' (golden Japanese forest grass), Blechnum chilense (Chilean hard fern) and Lysichiton camtschatcensis (white skunk cabbage).
Upon Mrs. Miller passing in 1994, the Miller Garden was left in her will to become a botanical garden and serve as a resource for the horticultural community. Continuing in the vision of Mrs. Miller, the Miller Garden staff focuses on new, rare and unusual plants as well as evaluating plants best suited for the climate of the maritime Pacific Northwest.