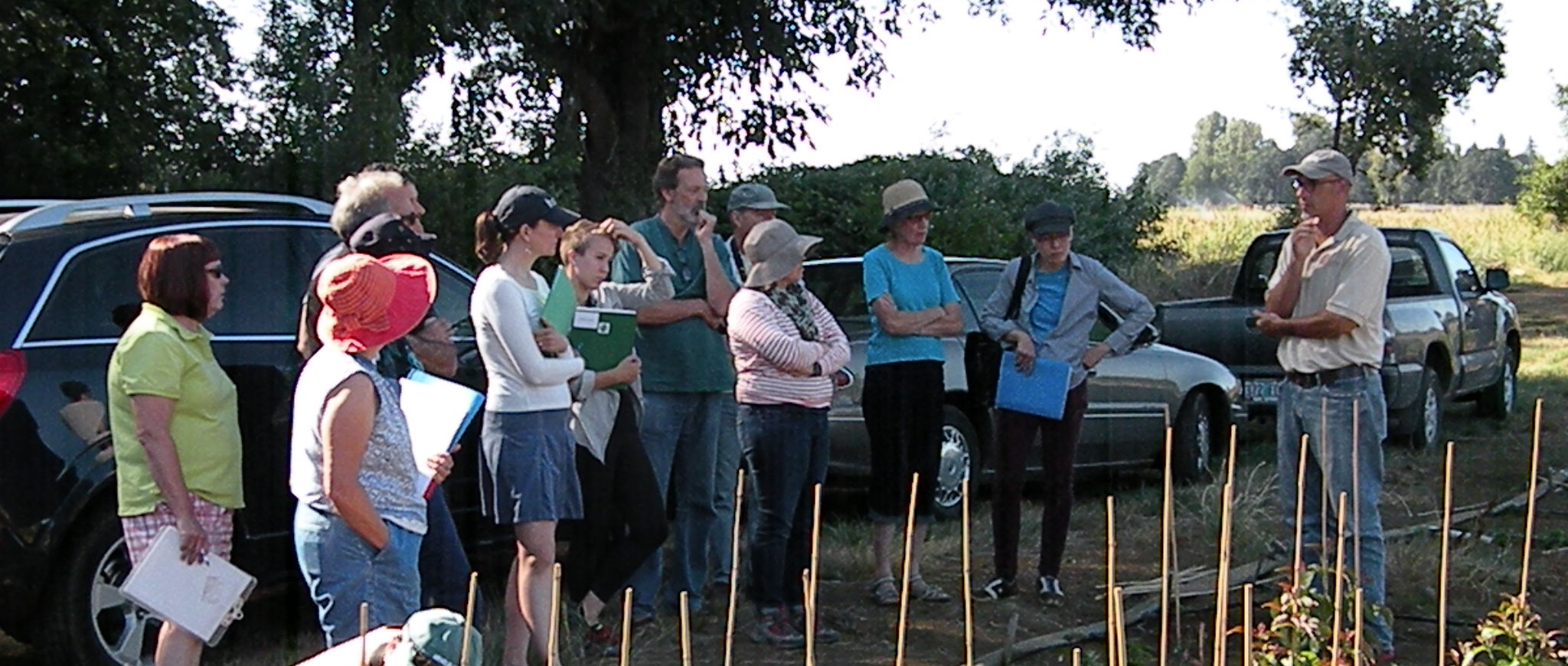 Education
One very important facet of the Miller Botanical Garden mission is to disseminate information about plants suitable for the Pacific Northwest. The Garden's primary educational program is Great Plant Picks which reaches the widest audience through the website: www.greatplantpicks.org. Twenty-five professional horticulturists from the maritime climate of central Oregon to southern British Columbia volunteer their time every year to discuss and evaluate the best plants for Pacific Northwest gardens. Selection criteria include ornamental value, ease of care, and pest and disease resistance. There are now over 1,000 plant varieties which are all worthy additions to any garden. Each plant has its own Fact Sheet with information on its outstanding qualities and care & culture.
Although annually very limited in the number of visitors, a visit the Miller Garden is an education in the rare plants that Mrs. Miller acquired in her time along with newer unique plant additions to the garden palette over the last 30 years. For information on a Garden tour, please go to the Tours page.
For questions about gardening, visit the Plant Answer Line, a wonderful resource provided by the Elisabeth C. Miller Library at the Center for Urban Horticulture.